HALO relies solely on the support of this community. Without the faithful support of individuals, churches, civic groups, foundations and businesses, HALO would cease to exist.
Financial Donation to HALO:
Your monetary gift of any size helps change lives right here in our community!
Did you know:
$25.00 can feed a hearty dinner to 12 individuals
$50.00 can provide a safe place to sleep, shower and a nutritious meal for a family of 4
$221.00 can feed 101 men, women, boys and girls
$4,385.00 allows us to keep the lights on, heat or cool the facility, wash and dry over 100 sheets, towels, and washcloths on a monthly on average
In-Kind Donations
In Kind Donations come in all shapes, colors and sizes, but when you give your in-kind donation to HALO, it becomes ONE major life change. Whether we use it in our Center of Hope or sell it at an affordable price in our Bargain Center, YOU are making a difference in people's lives.
THANK YOU!
HALO will gladly pick up large furniture items within a 20 mile radius of HALO. To schedule a pick up, please contact Amanda @ 410-742-9356
We are not able to schedule a pick up for small or yard sale items. Donations must contain a minimum of 1 large furniture item.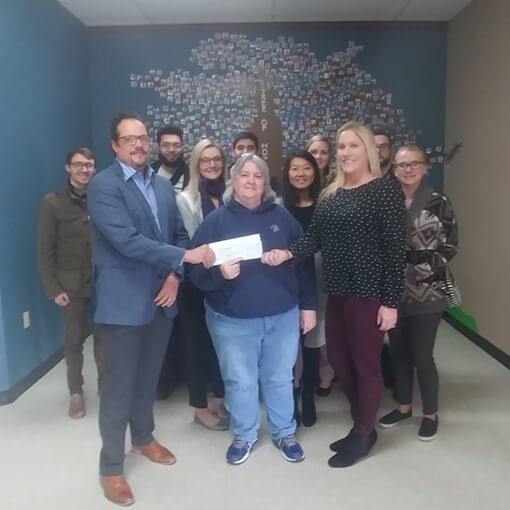 Please help us not fill our dumpster.
Only gently used, resellable items please!!
To drop off items, please go to our Donation Center directly behind the Thrift Store. One of our amazing team members will unload your vehicle for you.
Food Donations:
Because it was important that no one goes hungry, your generosity allowed us to feed over 71,000 meals in 2018.
Please drop off food donations to the HALO Cafe located at 119 South Blvd. We are available for drop off from 7:00AM – 11:00PM daily.
We are available for drop off from: 7:30AM – 7:30PM For more information on donations, you can call the Administrative Office Monday thru Friday from 8:30AM – 5:00PM and after hours: 410-543-2003
Thank you for giving!
Contribute online or send a check payable to:
Hope And Life Outreach P.O. Box 2227 Salisbury, MD 21802-2227