HALO Bargain Center and Donation Center
It's not for the faint at heart. Bargain hunting is hard work. Halo's Bargain Center makes it easy. Looking for an outfit, just that right table linen – lets not forget the center piece! HALO has just about anything you may be looking for.
The Best Part: Not only will you be getting what you want but every cent you spend goes to helping feed, shelter, clothe and provide life changing programs for "the least of these."
We are much more than a Bargain Center. HALO offers a "second chance" opportunity for those who have made poor choices. As a community service facility, participants learn teamwork, coping skills, problem solving and so much more. We are a springboard for them to enter back into society as productive citizens.
If you would like more information about our Bargain Center and Donation Center, please call us at 410-341-4256 and ask for Logan. Or you can email her at: lschevel@HALOministry.org.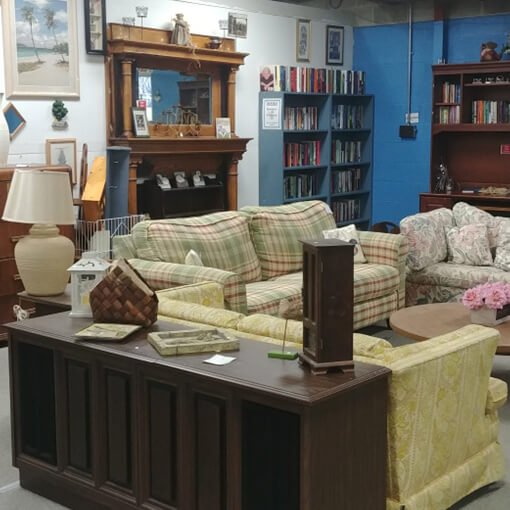 What We Accept
Click Below To View The List Of Items We Accept & Don't Accept
HALO's Thrift Ministry Location
Store Hours
Monday thru Friday 10:00AM – 6:00PM
Saturday 10:00AM – 5:00PM
Closed Sunday
Donation drop off times
Monday thru Saturday 9:00AM – 5:00PM
Donation Pickups
Fill Out Information Below And A Representative Will Be In Touch With You